The Thornapple Arts Council and the City of Middleville together are pleased to open submissions for the first annual Art in the Air competition! Art in the Air is an open celebration of art designed to give local artists the opportunity to showcase their work in beautiful downtown Middleville.
What
An open celebration of art in which selected artwork will be displayed as street pole banners in downtown Middleville
Who
Open to 6th grade students through adults who live, work, or attend school in Barry County.
When
Application period: October 1-November 30
Winners selected: Early December
Banners displayed: March-September
The final Courageous Conversations event will take place via Zoom on Thursday, October 7th. Join Dionardo Pizaña, Diversity, Equity, and Inclusion Specialist at MSU Extension, as he discusses equity versus equality, implicit bias, and how we can work to better understand and overcome our own biases. To register, email Jillian Foster at jillian@barrycf.org.
Courageous Conversations is a three-part series presented by Leadership Barry County, the Thornapple Arts Council, and the Barry County Chamber of Commerce. Free and open to all, these conversations are focused on diversity, equity, inclusion, and mental health and wellness.
Arts and Eats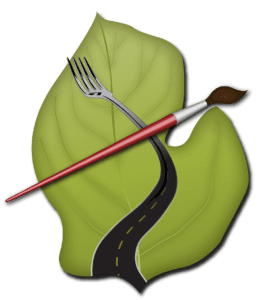 Arts and Eats returns on October 16th and 17th for its 10th anniversary, and we have a brand new app to celebrate! Download the app to view participating sites on the map, bookmark your favorites, log your site visits in the passport feature, and more.

About the Tour
Arts and Eats is self-guided tour of art, food, and farms in Southwest Michigan. On October 16th and 17th, grab your friends and get going!
Tour Hours
Artist sites: 10am-5pm
Other sites: Check individual sites
The Thornapple Arts Council and the Friends of HPAC are pleased to present a four-concert series in the Hastings Performing Arts Center! These events are generously made possible by the DeCamp Foundation.
November 18th: Grand Rapids Symphony: Home for the Holidays
December 10th: Three Men and a Tenor: The HaHa Holidays Show
February 18th: Edye Evans Hyde with the Terry Lower Trio
April 19th: Aubrey Logan (presented by Mark and Margaret Christensen along with the Dempsey Foundation)
Tickets for all events are $10. Students are invited to attend the Grand Rapids Symphony concert for free but must reserve a ticket and be accompanied by an adult.
The 2021 Raffle for the Arts is here! Generously donated by members of our community, this year's raffle items include a $500 vacation, a Jr. Rangerland gift basket, a locally-raised Thanksgiving turkey, and more.
Want to see the drawing in person? Mark your calendar for the Black & White Auction for the Arts on November 6th!
Extra Info
There's a new bike rack in town! Custom made by Richard Alan Studios from recycled parts, the new bike rack outside the Barry Community Enrichment Center was donated to the BCEC by the Thornapple Arts Council and the Barry Community Foundation. Learn more.
Curious about what projects TAC's Financial Assistance program can help make possible in Barry County schools? Our latest blog post explains what we have funded in the last two school years!

Looking Four Months Forward

Looking Four Months Forward

October 7th: Courageous Conversations: Dionardo Pizaña
October 16th-17th: Arts and Eats
November 6th: Auction for the Arts
November 18th: Grand Rapids Rapids Symphony: Home for the Holidays
November 30th: Giving Tuesday
November 30th: Art in the Air submissions close
December 10th: Three Men and a Tenor: The HaHa Holidays Show
Want to receive this monthly update by email? Sign up here →