Our friends at the Thornapple Players are pleased to announce their return with The Odd Couple (Female Version). Adapted by Neil Simon from his original Broadway hit of the same name, this version of the show gender swaps the cast but keeps all of the charm.
Open-to-the-Public Dress Rehearsal
September 22nd, 7:00pm
All tickets: $7
Performances
September 23rd, 24th, & 25th, 7:00pm
September 26th, 2:00pm
Adults: $10
Seniors/Students: $8
Performances will take place in the Dennison Performing Arts Center, located in the Barry Community Enrichment Center. Reserve tickets by phone at 269-945-2002.
The Thornapple Arts Council is pleased to partner with Leadership Barry County and the Barry County Chamber & Economic Development Alliance to present a three-part series entitled Courageous Conversations. These conversations are focused on diversity, equity, inclusion, and mental health and wellness.
September 23rd | Ken James, Director of Inclusion, Grand Rapids Chamber of Commerce
September 30th | Vicki Shumaker, Counselor, Meadow Run Holistic Counseling
October 7th | Dionardo Pizaña, Diversity, Equity, and Inclusion Specialist, MSU Extension
Free and open to all, these events will take place from 6:30-7:30 at the Barry Community Enrichment Center at 231 S Broadway. To register, email Jillian Foster at jillian@barrycf.org.
The Thornapple Arts Council and the City of Hastings together are pleased to announce a new annual art project! Art in the Air is an open celebration of art designed to give local artists the opportunity to showcase their work in beautiful downtown Hastings.
What
An open celebration of art in which selected artwork will be displayed as street pole banners in downtown Hastings.
Who
Art in the Air is open to 6th grade students through adults who live, work, or attend school in Barry County.
When
Application period: October 1-November 30
Winners selected: Early December
Banners displayed: March-September
Arts and Eats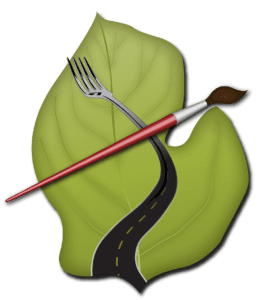 Getting excited for Arts and Eats? Take a look at the Arts and Eats map and start planning—it's as easy as that! As Arts and Eats is completely self guided, there are no tickets or RSVPs. Grab a physical map at your first stop to guide the rest of your trip, or download our app (coming soon!) for a virtual map.
Tour Hours
Artist sites: 10am-5pm
Other sites: Check individual sites
While Arts and Eats weekend is October 16th and 17th, many of our tour partners are open year round. Be sure to check participant websites or social media pages for current hours before visiting.

Looking Four Months Forward

Looking Four Months Forward

September 22nd-26th: The Odd Couple
September 23rd: Courageous Conversations: Ken James
September 30th: Courageous Conversations: Vicki Shumaker
October 1st: Art in the Air submissions open
October 7th: Courageous Conversations: Dionardo Pizaña
October 16th-17th: Arts and Eats
November 6th: Auction for the Arts
November 30th: Giving Tuesday
November 30th: Art in the Air submissions close
Want to receive this monthly update by email? Sign up here →