Hastings Community Music School
Winter/Spring 2021 Registration
HCMS classes for the Winter/Spring semester will begin on Monday, January 11, 2021. Gull Lake Partnership students will begin on January 18, 2021. A calendar and Student/Family Handbook will be provided.
Students currently on the roster from Fall semester will be contacted and scheduled for the new semester. New students may email amanda@thornapplearts.org, call and leave a message at 269 948 9441, or text 269 908 0870. You may also message us on the Hastings Community Music School Facebook page.
If you are currently taking Zoom lessons, we ask you to continue to do so. If you are new to HCMS and have the capability to take virtual lessons, we ask that you do so.
Masks are required for staff, students, and anyone entering the Hastings Community Music School. Social distancing is also required. Some classrooms have been rearranged or moved to accommodate proper distancing. Staff will have the necessary supplies to sanitize after each lesson.
The number of people in common areas is to be limited. We are requesting that not more than one person accompany a student to a lesson.
Regarding cancellations due to weather only: if Hastings Area Schools are closed, HCMS will be closed.
TAC Jazz Festival
Due to the ongoing COVID-19 pandemic, the 2021 Jazz Festival will take place in an altered format. The Jazz Festival Committee is currently determining the best way to proceed. Stay tuned for more information.
Arts and Eats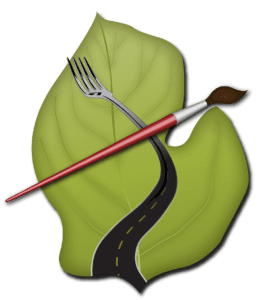 The Arts and Eats team is cautiously preparing for the 2021 tour. Due to the ongoing COVID-19 pandemic, we anticipate this being a year of flexibility and adjustment as we adapt to the ever-changing situation in Southwest Michigan. While a 2021 tour is in no way assured, we have chosen to begin tentative preparations in the hope that things will be better in the coming fall.
Important Info
As part of our ongoing effort to streamline the planning process and provide our participants with an enjoyable experience, we have used our year off to further tweak and improve the application process. To that end, the early bird application period has been eliminated and all participants will now pay the early bird rate!
Application period: January 18-February 23
Participation fee:

$70 (returning participants)
$85 (new participants)
$30 (hosted artists)
New This Year
2020 participants can choose to use last year's information instead of completing a new application!
State and Federal Funding Received
In addition to generous donations from our community, the Thornapple Arts Council is fortunate to receive an annual operating grant from the Michigan Council for Arts and Cultural Affairs. This award also includes federal monies from the National Endowment for the Arts and helps to support TAC's operating expenses outside of program-specific costs. We are grateful to all those who make these grants possible, from the lawmakers who lobby for funding for the arts to the voters who support us with their ballots!
Grants for Artists
Due to this year's extraordinary circumstances, a second round of MCACA Minigrant applications is now open!
The State of Michigan Minigrant Program is a partnership between MCACA (the Michigan Council for Arts and Cultural Affairs) and fifteen regional re-granting agencies throughout the state. For Barry County artists and arts organizations, our regional re-granting agency is LowellArts.
Deadline to Apply: January 15, 2021
​Questions: Email Lorain Smalligan
In this round, the following opportunity is available to address local arts and cultural needs as well as to increase public access to arts and culture:
​Arts Project Minigrants provide up to $4,000 for production, presentation, and creation of arts and culture that promotes public engagement, diverse and excellent art, lifelong learning in the arts, and the strengthening or livability of communities through locally developed arts and culture.
Who Can Apply
Eligible groups include:
Registered nonprofit organizations
Schools
Universities and colleges
Municipalities
Grants for Educators
Grants are also available for arts educators in Barry County through the MCACA School Grant program! There are two options for K-12 educators:
▪️ ARTS & CULTURE TREK GRANTS provide up to $500 for transportation costs for an arts or culture related trip.
▪️ ARTS EQUIPMENT & SUPPLIES GRANTS provide up to $1500 to pay for arts equipment (including art equipment repairs) or supplies being used within the classroom/school setting. Teachers in any arts discipline may apply.

Looking Four Months Forward

Looking Four Months Forward

January 18-February 23: Arts and Eats application period
April 29-May 1: TAC Jazz Festival
Due to the ongoing COVID-19 pandemic, all other Thornapple Arts Council programming through April has been cancelled. Find ways to stay engaged with the arts online here.
Want to receive this monthly update by email? Sign up here →