Hastings Live continues this month with performances by The Insiders, The Accidentals, John Ball Zoo's Travelling Zoo, and more! With some returning favorites coming back and some fantastic new acts joining us, we are excited to bring live music back to downtown Hastings.
With the exception of Fridays at the Fountain, all Hastings Live events this year will take place at the Thornapple Plaza.
As always, the following rules apply to Hastings Live programming at the Thornapple Plaza:
No outside alcohol
No smoking or vaping
No dogs (service dogs excepted)
In addition to existing Plaza rules, we suggest visitors attending Hastings Live events at the Thornapple Plaza wear masks and maintain social distancing.
Updated Dates
Our friends at the Thornapple Players are pleased to announce their return with auditions for The Odd Couple (Female Version). Adapted by Neil Simon from his original Broadway hit of the same name, this version of the show gender swaps the cast but keeps all of the charm.
Director: Michael Moray
Auditions: August 2nd, 7:00 pm
Performances: September 22nd-26th
Auditions, rehearsals, and performances will take place in the Dennison Performing Arts Center, located in the Barry Community Enrichment Center.
Arts and Eats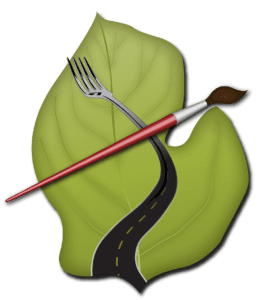 Mark your calendars–Arts and Eats returns October 16th and 17th!
Arts and Eats is a free self-driving tour of Allegan, Barry, Calhoun, Kalamazoo, and Van Buren Counties and the surrounding rural region. Partner organizations collaborate to bring you quality experiences in art, local food, and agriculture in those little out-of-the-way places that beg to be discovered.
We invite people to discover our rural areas, forests, and towns by exploring back roads and out-of-the-way places. Visit with local artisans in their studios, or see working farms featuring specialty food crops, fiber, and heritage animals. Should hunger strike, stop in at one of our local gems that serve food made with ingredients from area farms and producers.
Auction for the Arts
Save the Date!
The Thornapple Arts Council's annual Auction for the Arts will be held on Saturday, November 6th, in the ballroom of the Walldorff. Mark your calendars and join us for an evening in Black & White.
If you missed the Barry County Artists Exhibition, you can now see the participating pieces and read the artist statements on our brand new blog! In this post, artist Jennifer Blough has this to say about her photographs:
"I have always loved being outdoors and I love seeing the beauty in everyday things all around me. My primary focus is landscape photography in which I try to capture natural things that I find beautiful. I'm a photographer simply because it brings me joy to capture these small moments and we live in a beautiful world."
Designed to provide a place to find additional information on our programming and activities, the TAC blog is now located under the News tab on our website.
Extra Info
MCACA Minigrants are back! Artists, cultural organizations, and more can apply for minigrants to bring themselves or their communities to another level. Learn more from Barry County's regional regranting agency, LowellArts.

Looking Four Months Forward

Looking Four Months Forward

June 2-August 28: Hastings Live
August 2: Auditions for The Odd Couple
September: ArtPrize Bus Tours (dates TBA)
September 22-26: The Odd Couple
October 16-17: Arts and Eats
November 6th: Auction for the Arts
November 30th: Giving Tuesday
Want to receive this monthly update by email? Sign up here →