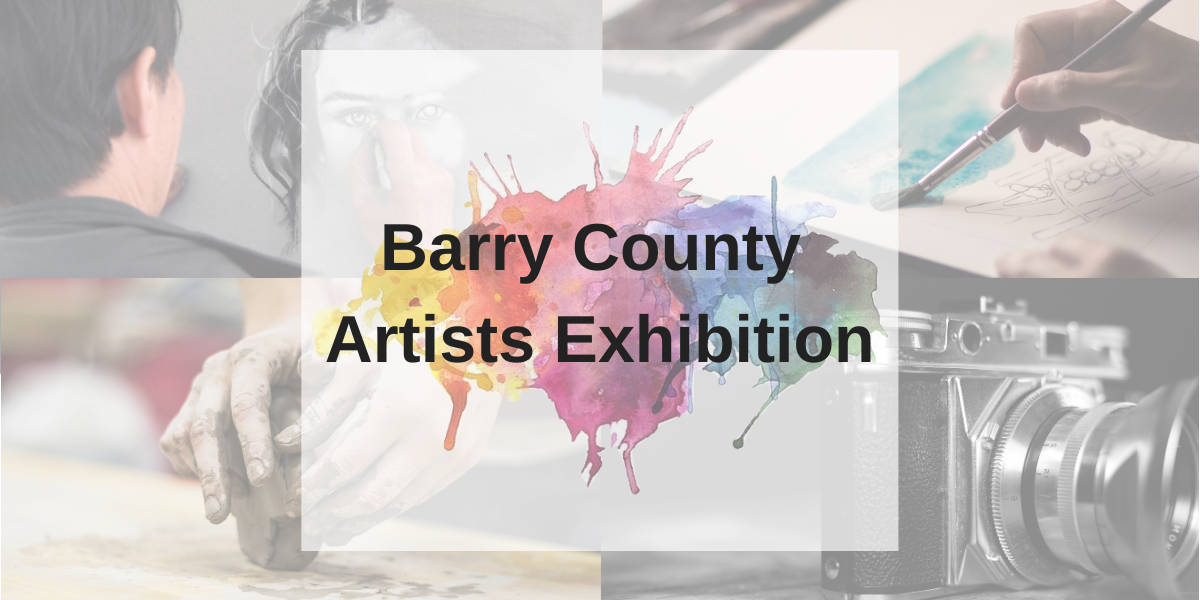 Each fall, the Thornapple Arts Council and Historic Charlton Park together host a juried exhibition of artwork from Barry County to be displayed at Charlton Park. After an open application period, a qualified juror selected by the Thornapple Arts Council decides which pieces will be exhibited. The exhibition opens following an artist reception at which the winning pieces are announced.
Beginning in 2021, the Barry County Artists Exhibition will become a summer exhibition. To facilitate this schedule change, there will be no exhibition in 2020. This decision was made in an effort to increase visitor numbers to the exhibition, which will henceforth coincide with Charlton Park's busiest season. We look forward to helping bring the artwork of Barry County to a wider audience!
2019 Barry County Artists Exhibition
The 2019 Barry County Artists Exhibition has come to a close. View the winning pieces below.