KidsCreate!
Last week, the Thornapple Arts Council partnered with the DeCamp Foundation to begin delivering 1600 free sketchbooks and packs of art supplies to the community. From June 22 – August 1, we invite area kids to put those supplies to good use in our 6-week art challenge, KidsCreate!
Each Sunday for six weeks, a new theme will be announced on the TAC Facebook page, followed by a wrap-up post on Saturday featuring all of the art created for that theme. TAC invites parents to tag us on Facebook or email us a picture of their child's artwork to be included.
Special thanks to Progressive Graphics for donating their labor in creating the sketchbooks.

Live music has returned to Hastings! Throughout the rest of the summer, street musicians will perform downtown on Friday and Saturday nights. These buskers are part of the Hastings Live program, offered by the City of Hastings and the Thornapple Arts Council and paid for in part by a grant from the Michigan Council for Arts and Cultural Affairs. Take a stroll through the downtown area between 5 and 8 pm to hear music from your favorite local groups!
Out of courtesy to the performers and to ensure the health and safety of all, we ask that all downtown visitors adhere to current government social distancing guidelines.
The Hastings Community Music School is offering virtual lessons via Zoom! Email HCMS, send a Facebook message, or call 269-948-9441 for more information.
For the safety of students and staff, HCMS will continue with virtual lessons throughout the summer and prepare to return to the classroom in the fall. Registration is open for summer and fall classes.
The annual MCACA (Michigan Council for Arts and Cultural Affairs) Minigrant program is here! As usual, there are two minigrant options:
▪️ PROJECT MINIGRANTS provide up to $4000 to organizations for specific projects that produce, present, and create arts and culture.
▪️ POD (Professional or Organizational Development) MINIGRANTS provide up to $1500 to organizations or individuals for opportunities that improve their management and/or bring the artist or organization to another level artistically.
Deadline to apply: August 3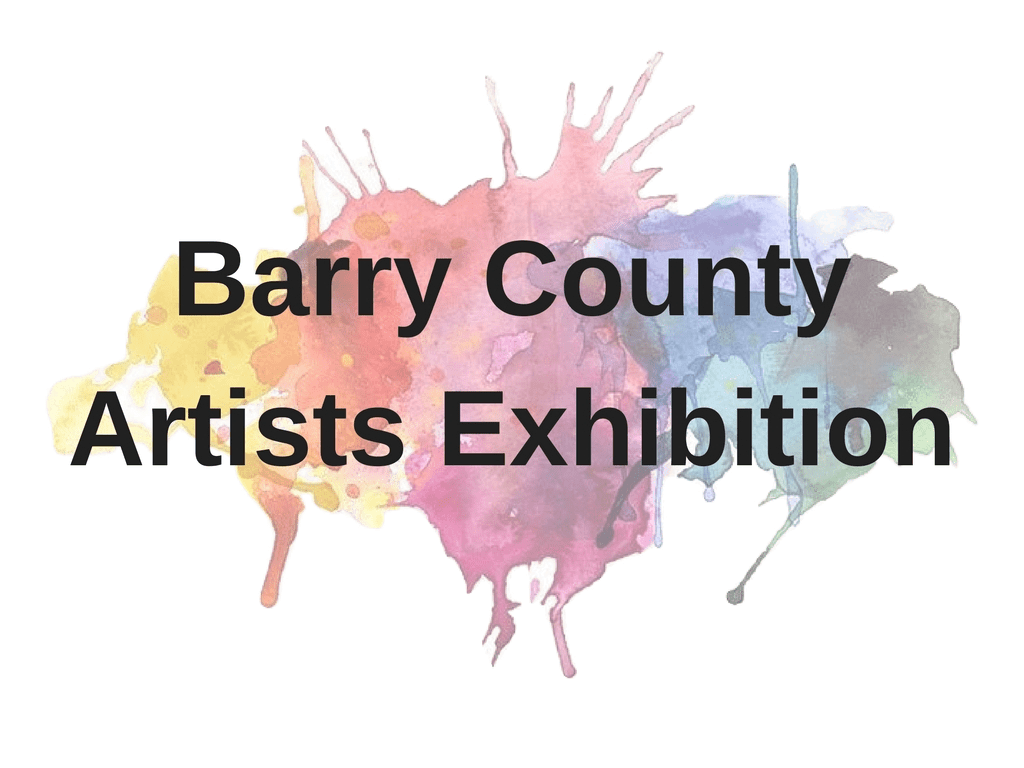 Each year, the Thornapple Arts Council and Historic Charlton Park together host a juried exhibition of artwork from Barry County to be displayed at Charlton Park. After an open application period, a qualified juror selected by the Thornapple Arts Council decides which pieces will be exhibited. The exhibition opens following an artist reception at which the winning pieces are announced.
Beginning in 2021, the Barry County Artists Exhibition will become a summer exhibition. To facilitate this schedule change, there will be no exhibition in 2020. This decision was made in an effort to increase visitor numbers to the exhibition, which will henceforth coincide with Charlton Park's busiest season. We look forward to helping bring the artwork of Barry County to a wider audience!
Mark your calendars for a Sock Hop!
The 26th annual Auction for the Arts will take place on Saturday, November 14th! Due to the ongoing COVID-19 pandemic, and for the safety of our donors and staff, this will be an online-only event. As we figure out the details, rest assured that we intend to shake, rattle, and roll the night away.

Looking Four Months Forward

Looking Four Months Forward

June 19-August 29: Friday and Saturday night buskers, downtown Hastings
Due to the ongoing COVID-19 pandemic, all other Thornapple Arts Council programming through October has been cancelled. Stay tuned for more virtual opportunities to stay engaged with the arts while staying safe at home.
Want to receive this monthly update by email? Sign up here →