Arts and Eats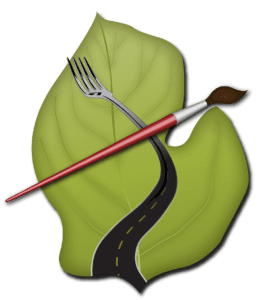 The time has come–Arts and Eats applications are live!
Based on participant feedback from previous years, this year brings some exciting changes in participation options, application pricing, tour geography, and more. For now, these are most important things to note:
Application Period
Early bird: 2/17-3/2
Regular applications: 3/3-3/17
Application Changes
Historically, hosted artists (artists participating at a central venue or at another artist's studio) have paid a significantly reduced application price in exchange for forgoing having a photo of their work in the Map/Guide. Beginning this year, though, hosted artists can pay an additional $25 fee to have a photo of their work included in the Map/Guide.
Don't want to pay the extra fee? No worries! Hosted artists can also elect to participate as usual.
Note: there are separate applications for artists and hosted artists. Please take care when applying to fill out the correct application.
Applications
Due to domain transfer issues with the new Arts and Eats website, applications will run through the Thornapple Arts Council's website.
More Info
Want to know more? Read all about Arts and Eats 2020 here.
Performer registration is closed, the venues are booked, and the 17th Annual Thornapple Arts Council Jazz Festival will be here before you know it. With 136 performances spread out over 13 venues and 3 days, the TAC Jazz Festival truly does have something for everyone. View the full performance schedule here to start planning your Jazz Fest weekend.
Looking for tickets for the headlining concerts? Look no further! Tickets are available online and in the TAC office for $10 each. Jazz superstar Aubrey Logan and West Michigan's own Grand Rapids Jazz Orchestra both put on one heck of a show, so this will be a weekend you don't want to miss.

Hastings Live may not start until June, but the Thornapple Arts Council and the City of Hastings are already hard at work putting together a great summer entertainment series. As more bookings are confirmed, keep an eye on the schedule and mark your calendars for a fun, music-filled summer.
Want to make it even easier on yourself? Follow specific events on the Facebook page and Facebook will take care of the rest! Once you mark yourself as interested in an event, you will receive notifications whenever new information is posted AND get a reminder when the event is coming up.
Want a teaser? The fantastic acts below are already confirmed!

Looking Four Months Forward

Feb. 17-Mar. 2: Arts and Eats Early Bird Application Period
March 1: Jazz Festival Registration Fees Due
Mar. 3-Mar. 17: Arts and Eats Regular Application Period
March 10: Thornapple Players auditions for Young Frankenstein
April 18: HCMS Spring Recital
April 23-25: 17th Annual TAC Jazz Festival
May 6-May 10: Thornapple Players present Young Frankenstein
May 16: HCMS Roast & Toast Event
June 3: Hastings Live begins
Want to receive this monthly update by email? Sign up here →