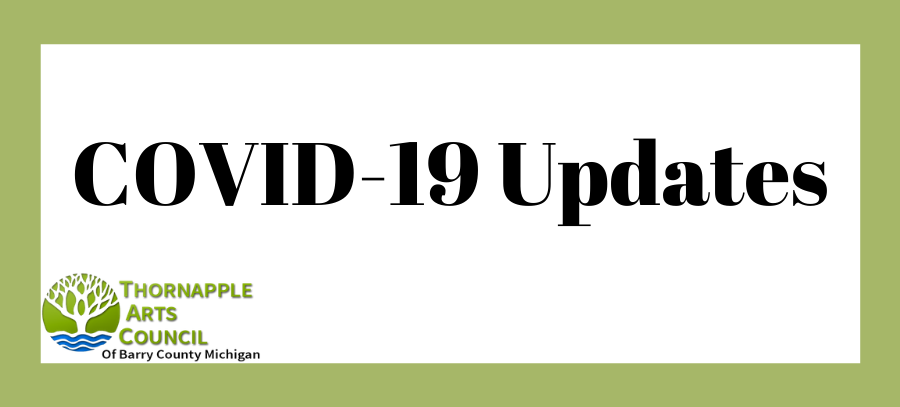 Updated 7/27/21
Due to ongoing COVID-19 concerns, the Thornapple Arts Council has elected to take the following measures designed to help ensure the safety of our staff and community:
▪ The TAC office is closed until further notice. We can be reached by phone or email during our normal business hours of Mon-Thurs, 9:00-4:00. We can also be contacted through our social media pages.
Megan Lavell, Executive Director
Kathleen Welch, Marketing and Technology Coordinator
▪ The Hastings Community Music School is offering both in-person and virtual lessons. Unvaccinated individuals must wear masks in the common areas. Learn more here.
▪ Arts and Eats will take place. We ask visitors to be prepared as individual sites may require masks.
▪ The Auction for the Arts will take place. The format of the event will depend on the public health situation in November.
▪ All in-person meetings are cancelled. Information on virtual meetings will be sent to any persons serving on a TAC committee or board.
Further decisions will be made on an ongoing basis. More information will be provided here as it becomes available.