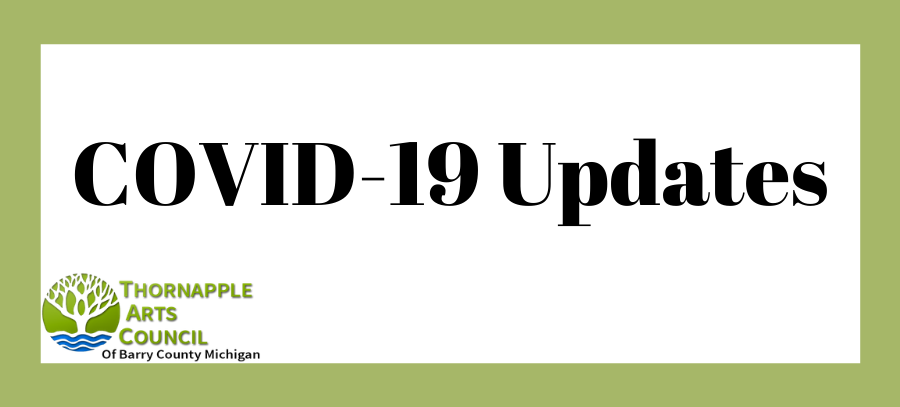 Due to the ongoing spread of COVID-19, the Thornapple Arts Council has elected to take the following measures designed to help ensure the safety of our staff and community:
▪ The TAC office will be closed until further notice. We can be reached by phone or email during our normal business hours of Mon-Thurs, 9:00-4:00. We can also be contacted through our social media pages.
▪ The TAC Jazz Festival is cancelled.
▪ The Hastings Community Music School is closed for the duration of the Michigan school closure. The spring recital and Roast & Toast event have been cancelled.
▪ Arts and Eats applications have been extended until April 1st.
▪ All in-person meetings are cancelled. Information on virtual meetings will be sent to any persons serving on a TAC committee or board.
Further decisions will be made on an ongoing basis. More information will be provided as it becomes available.
Find information on participating in the arts during the shutdown below: