Arts and Eats is always the third weekend in October.
Tour Information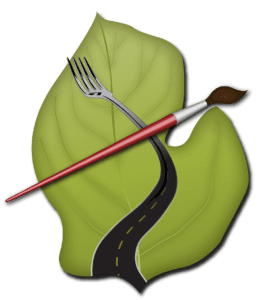 Arts and Eats is a free self-driving tour of Allegan, Barry, Calhoun, Kalamazoo, and Van Buren Counties and the surrounding rural region. Partner organizations collaborate to bring you quality experiences in art, local food, and agriculture in those little out-of-the-way places that beg to be discovered.
We invite people to discover our rural areas, forests, and towns by exploring back roads and out-of-the-way places. Visit with local artisans in their studios, or see working farms featuring specialty food crops, fiber, and heritage animals. Should hunger strike, stop in at one of our local gems that serve food made with ingredients from area farms and producers.
Arts and Eats raises awareness and appreciation of the region's human and natural resources. The tour reminds us about the benefits of buying and consuming locally grown foods and supporting Michigan artists as entrepreneurs. The tour is an opportunity to contribute to a sense of place and to support local economies.
Need more information? Just want to check in? Feel free to reach out.
Marketing, Promotion, Technology, and General Tour Information
Kathleen Welch, info@artsandeats.org
Sponsorships, Ads, and Financial Information
Megan Lavell, exd@thornapplearts.org