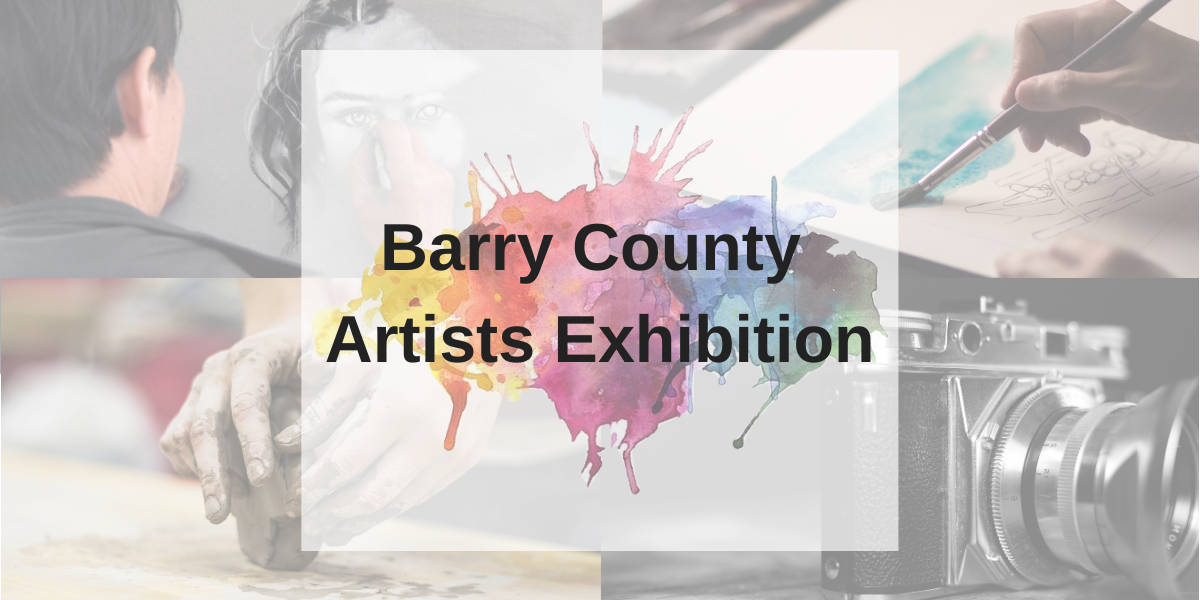 2021 Barry County Artists Exhibition
Preparation for the 2021 Barry County Artists Exhibition is underway. Important dates:
Submission period: March 8th-April 12th
Artist reception and awards ceremony: May 13th
Barry County Artists Exhibition: May 14th-July 18th
BCAE is open to any artist over the age of 14 residing in Barry County, MI. Participating artists retain all rights to their work, with the stipulation that images of submitted pieces may be posted on social media and the TAC website for promotional purposes.
Each year, the Thornapple Arts Council and Historic Charlton Park together host a juried exhibition of artwork from Barry County to be displayed at Charlton Park. After an open application period, a qualified juror selected by the Thornapple Arts Council decides which pieces will be exhibited. The exhibition opens following an artist reception at which the winning pieces are announced.
Beginning this year, the Barry County Artists Exhibition is becoming a summer exhibition! This schedule change will allow the exhibition to coincide with Charlton Park's busiest season, giving more visitors the opportunity to share in the astounding talent of our Barry County artists.